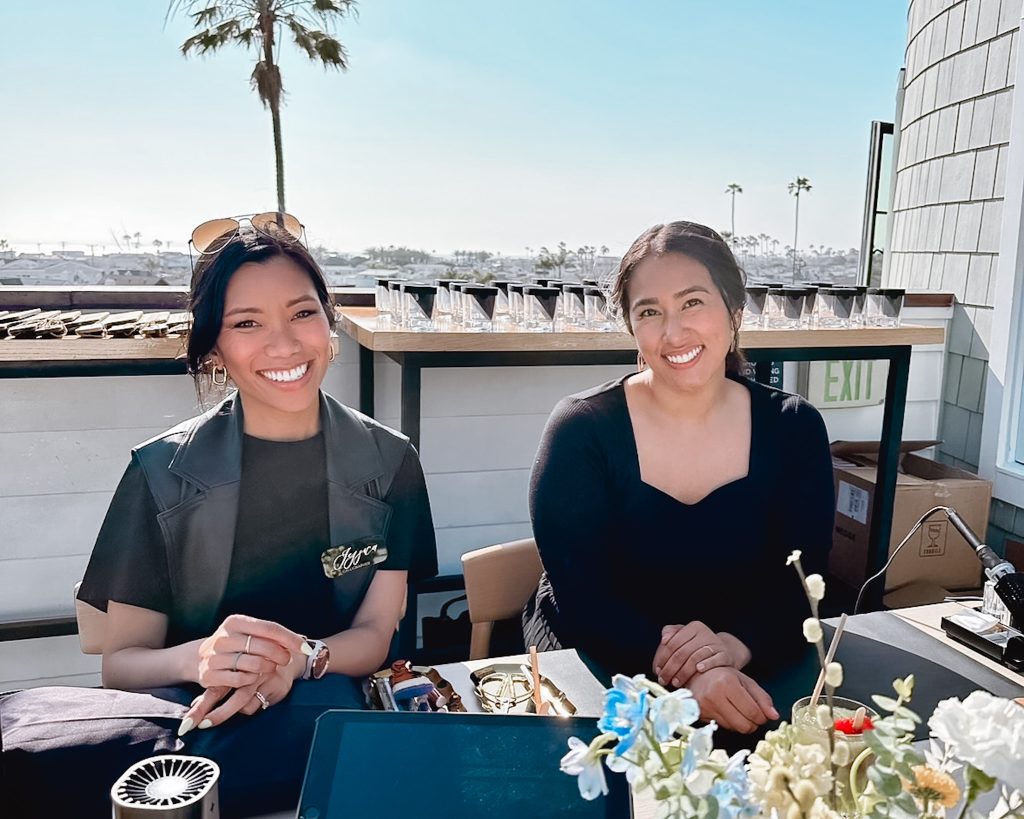 Back in April I partnered with live event artist extraordinaire Jessica Laurel of Ink and Rhythm Calligraphy to bring TWO activations to the Vertos Spring Social on the rooftop lounge at Lido House in Newport Beach, CA.
The lucky guests went home with custom wood-burned charcuterie boards and engraved whiskey glasses. The only thing better than giving your guests the opportunity to personalize their party favors? —Giving them multiple opportunities to do so!
At the end of our shift, the hosts so graciously welcomed us to their delicious taco bar and sent us home with the most darling floral arrangements! Just the cherry on top of the most fun event I've ever been part of. Will be *dreaming* of the day I get to work another double activation like this. If you're reading this and love the concept for your own upcoming event, let's get in touch!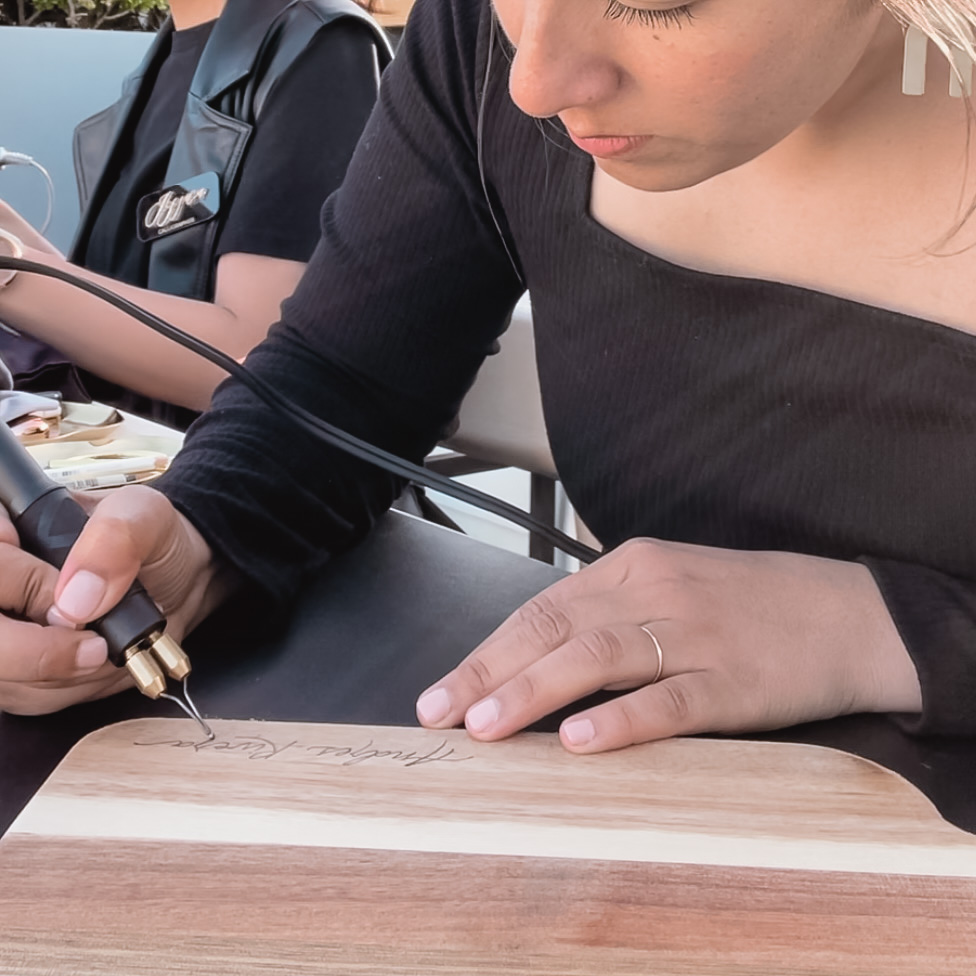 Until next time,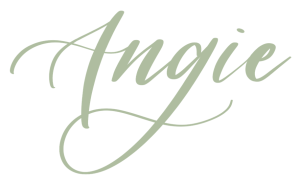 PS here's a little recap reel of the event!