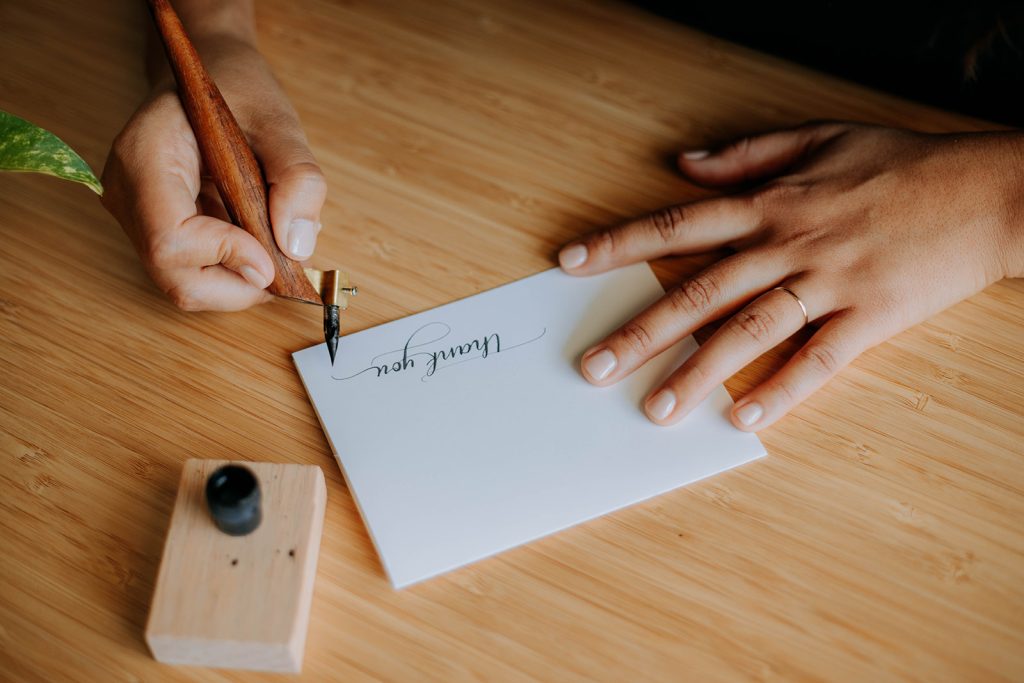 The most memorable experiences are customized experiences. Custom calligraphy lets each guest know time was spent thinking of their individual experience.
For brand activations and live events, attendees can have their items personalized then and there, turning their gifts and purchases into forever-keepsakes right before their eyes.
If the scope of the project extends beyond what an onsite event can accommodate, in-studio projects can be delivered or mailed to Petaluma, CA.