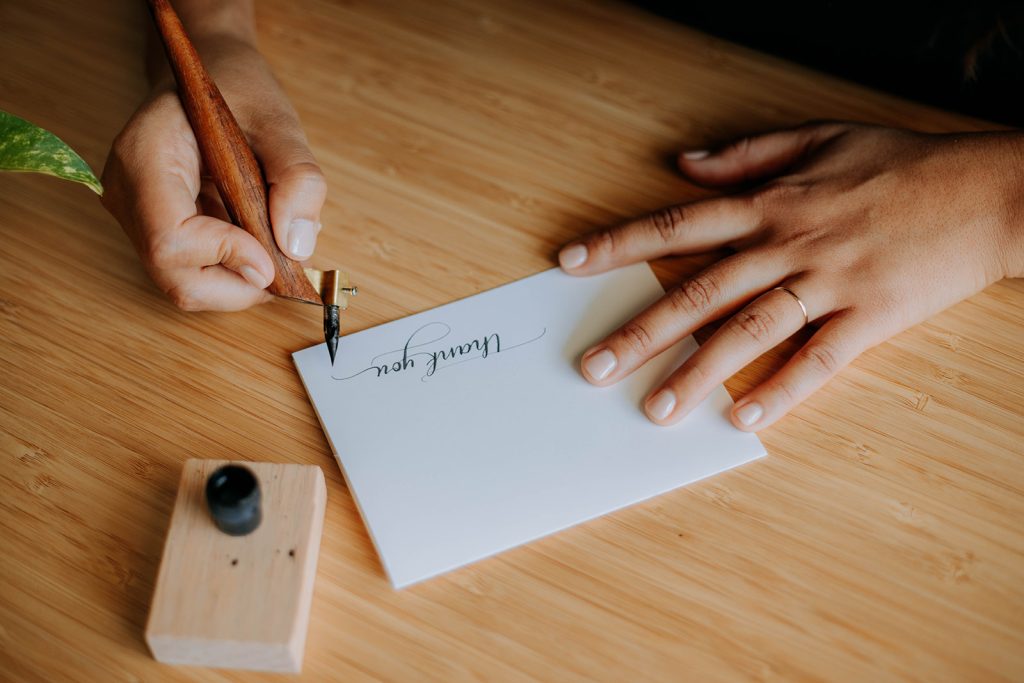 The most memorable experiences are customized experiences. Let each of your guests know how special they are, with custom calligraphy.
For brand activations and live events, attendees can have their names, initials, or a short quote written right in front of them, on an item that they can take home as a keepsake.
In-studio projects can be delivered or mailed to Anaheim, CA.